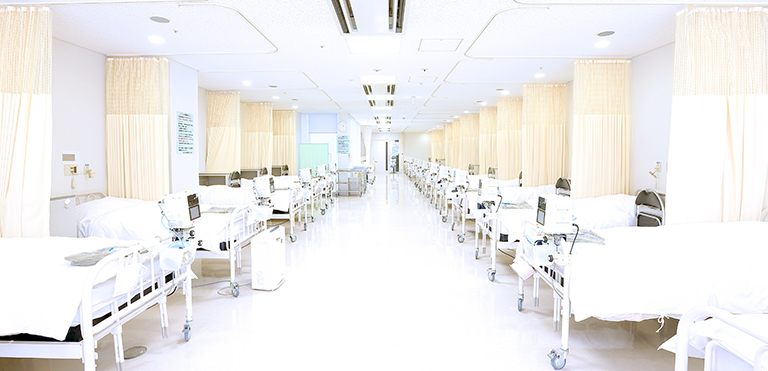 SMO Pioneer in Japan
InCROM is the SMO pioneer in Japan having proudly achieved over 1,500 Phase I trials to date, within which 51 are vaccine studies including large-scale influenza studies with over 9,300 patients.
Dedicated, Exclusive Clinical Trial Site Network
With our own subjects panel in addition the dedicated, exclusive affiliated clinical trial site network with 3 clinical trial specialist sites, clinical trials supported by InCROM are efficiently conducted. Furthermore, InCROM staff are stationed at the affiliated sites to allow seamless trial conduct from the real-time support.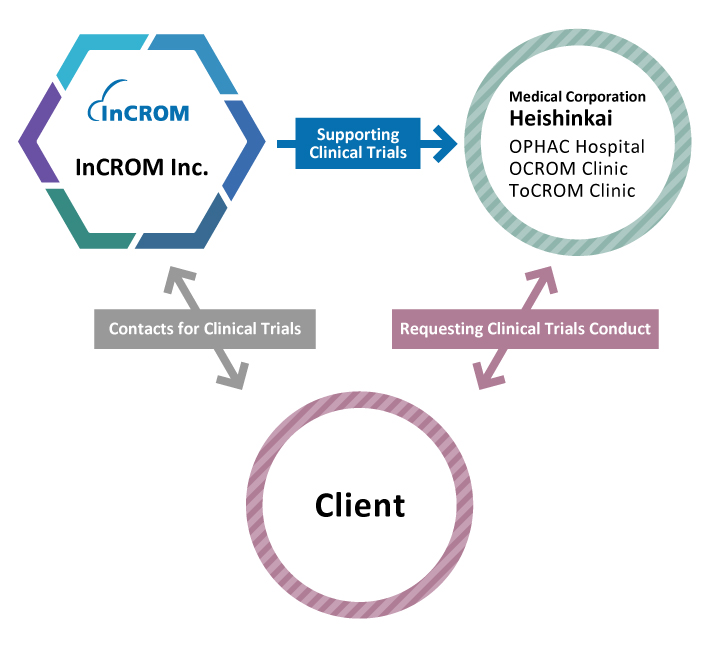 Medical Corporation Heishinkai
Medical Corporation Heishinkai is the parent organization of the clinical trial specialist sites InCROM is affiliated with. The clinical trial specialist sites are OPHAC Hospital (Osaka), OCROM Clinic (Osaka), and ToCROM Clinic (Tokyo).
For large-scale vaccine studies, Medical Corporation Heishinkai is a top clinical trial site group in Japan able to have over 2,000 subjects enrolled in one season. OPHAC Hospital alone has the experience of enrolling 750 subjects (age requirement of under 20 years of age for that study).
OPHAC Hospital
OPHAC Hospital of Medical Corporation Heishinkai, with which InCROM is affiliated, was the first hospital specializing in clinical trials established in Japan. It has 53 beds having been utilized by many early phase inpatient and outpatient studies since its establishment, including anticancer, antibodies, and narcotic studies.
Vast Healthy Subjects Panel
The InCROM owned healthy subjects panel has over 37,000 healthy adult volunteers registered. The vast panel makes it possible to recruit study subjects in a timely manner, ensuring study timelines are met with the highest efficiency possible.
Detailed information of the panel is maintained on the database, allowing access to the big data at all times. The information enables optimal forecast on the appropriate number of subjects for a particular study/indication.
We also utilize the subjects panel as our way of social contribution ? to offer educational activities to provide information on clinical trials in order to help raise health awareness among the panel registrants.
Rich Industry-Experienced Staff
Having supported over 2,100 clinical trials, our staff are both industry-knowledge and InCROM-knowledge fluent, allowing us to positively contribute to client discussions from the protocol planning stage. We are also capable of supporting the conduct of complex special studies such as BAL pharmacokinetic studies and skin biopsies.
Our commitment to continuous education and skillset development also reinforces our staff's high knowledge level.