Reaching Higher – 4 Core Values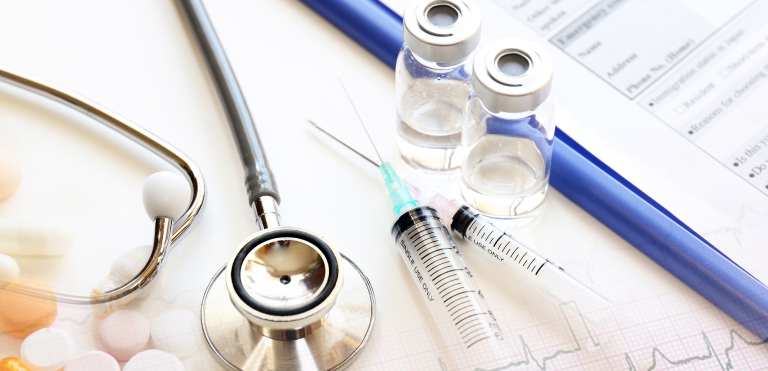 InCROM SMO is committed to always focusing on the 4 core values –
 1. Quality 'Optimization'
 2. 'Trial Conduct' Speed
 3. 'Resource' Efficiency
 4. 'Patient Centricity'

1: Quality 'Optimization'
Optimal quality enabled by InCROM's vast experience
For over 30 years, through the accumulation of a wide array of regulatory and onsite audits in addition to therapeutic experience from the conduct of over 1,500 Phase I and over 600 Phase II-III clinical trials, InCROM SMO is proficient in meeting client project requirements and offering expert advice whilst optimizing the quality no matter the complexity.
InCROM SMO's Pride Achievements
【Vaccine Studies】
・COVID-19 vaccine study at 3 sites in 420 subjects
・Vaccine study at 4 sites in 1,200 elderly subjects
・Vaccine study at 1 site in 750 subjects including subjects under the age of 20
【Phase I Studies】
・Bioequivalence study in 288 subjects
・First in Human studies
・First in Japanese studies
・Healthy volunteer studies
 ・Caucasian
 ・Anticancer Agents
 ・BAL (bronchoalveolar lavage)
 ・Enterolavage Agents
 ・Others

【Lifestyle Disease Studies】
・Dyslipidemia: 1 study had 288 patients (1,950 patients enrolled to date for this indication)
・Type 2 Diabetes: 9 studies with 651 patients in total in a year (4,450 patients enrolled to date for this indication)
【Allergic Rhinitis Studies】
・Seasonal Rhinitis: at 3 sites 1 study in 615 patients (6,147 patients enrolled to date for this disease)
・Perennial Rhinitis: at 4 sites 1 study in 765 patients (2,120 patients enrolled to date for this disease)
【Others】
・Insomnia study in 42 patients
・Sleep apnea syndrome study in 12 patients
・Dyslipidemia study: at 3 sites 1 study in 110 patients
・Type 2 Diabetes CGM study: at 2 sites 1 study in 60 patients
・Androgenetic Alopecia study: at 2 sites 1 study in 80 patients
・Hemodialysis studies: 53 studies with 398 patients in total
・Glaucoma studies: 52 studies with 1,869 patients in total
・Conjunctivitis studies: 17 studies with 1,443 patients in total
・Knee osteoarthritis/Lower back pain studies: 10 studies with 500 patients in total
・Obesity studies: 18 studies with 380 patients in total
・Atopic dermatitis studies: 4 studies with 82 patients in total
・Urinary incontinence / Prostatic hyperplasia: 10 studies with 245 patients in total

2: 'Trial Conduct' Speed
Established system to conduct clinical trials with a large number of subjects in a short period of time through collaboration between our subject recruitment specialist team and vast clinical trial site network
InCROM is a leading SMO with a specialist department for subject recruitment and a subject panel of over 150,000 registrants, leveraging on which, subject recruitment strategy for each client study is implemented. Indication experience of our core affiliated clinical trial institution group, Heishinkai, is also leveraged on to further enhance large-scale recruitment with optimal speed.
InCROM's Pride Subject Panel
| | |
| --- | --- |
| December 2021 | Cumulative total of 200,000 registrants |
| June 2020 | Cumulative total of 150,000 registrants |
| November 2018 | Cumulative total of 100,000 registrants |
| February 2014 | Cumulative total of 50,000 registrants |

3: 'Resource' Efficiency
Decades of experience translating to unparallel know-how, leading to the best possible resource efficiency
From IRB review to start-up through to study close-out, InCROM supports clinical trials with the goal in mind to keep the resource load on clients to the minimum. Sponsor queries and study feasibility surveys are processed and closed quickly, and single set of study procedures and SOP applying to multi-sited studies is possible. Please refer to our clinical trial workflow for details.

4: 'Patient Centricity'
Through matching with InCROM's more than 150,000 volunteer panels and pharmaceutical companies, we support activities based on Patient Centricity that utilize patient voices and actual experiences in drug development, aiming to realize higher value drug development. increase.
Close attention is paid on the InCROM subject panel to collect the voice and opinions of the registered patient subjects. Together with the vast panel consisting of over 150,000 registrants and our patient-indication matching experience, we are able to further offer value-adding to sponsors.

InCROM SMO Business
The SMO business of InCROM is divided into two categories: early phase studies with the key strength being our over 30 years of experience in supporting clinical trials, and patient studies with the key strength being subject panels in addition to the robust clinical trial support experience.