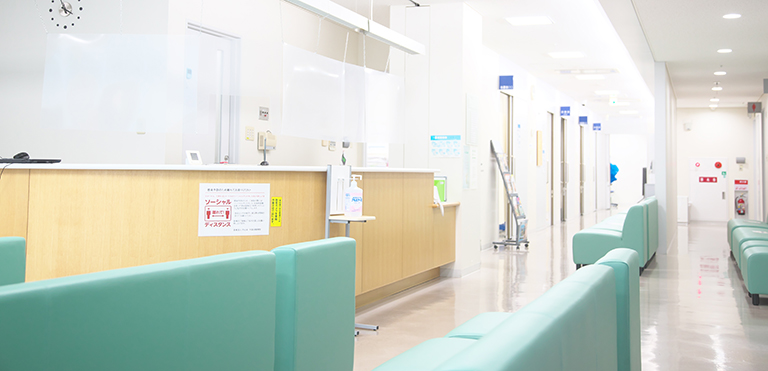 InCROM has been supporting clinical trials in patients since 1993. Leveraging on the expertise from over 30 years of experience, we are highly proficient in supporting a wide array clinical trials from even the study planning stage.
Strengths
SMO Pioneer in Japan
InCROM is the SMO pioneer in Japan having proudly achieved over 600 patient trials to date and outstanding subject recruitment including the enrolment of 765 patients in pollinosis studies in one season. For lifestyle-related diseases (diabetes, hypertension, dyslipidemia), we have achieved enrolment of over 500 patients per year and over 100 patients for a one-sited study.
Dedicated, Exclusive Clinical Trial Site Network
With our own subjects panel in addition the dedicated, exclusive affiliated clinical trial site network with 3 clinical trial specialist sites, clinical trials supported by InCROM are efficiently conducted. Furthermore, InCROM staff are stationed at the affiliated sites to allow seamless trial conduct from the real-time support.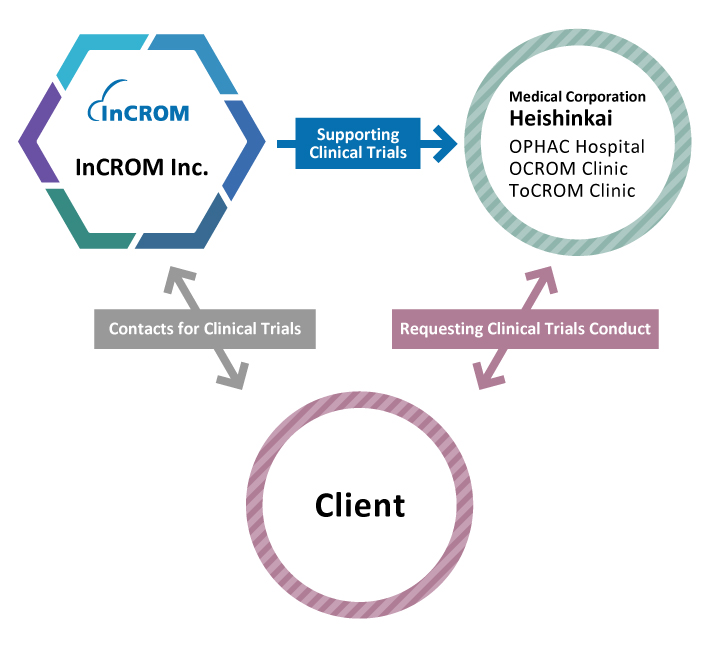 Medical Corporation Heishinkai
Medical Corporation Heishinkai is the parent organization of the clinical trial specialist sites InCROM is affiliated with. The clinical trial specialist sites are OPHAC Hospital (Osaka), OCROM Clinic (Osaka), and ToCROM Clinic (Tokyo).
OCROM Clinic and ToCROM Clinic
OCROM Clinic and ToCROM Clinic of Medical Corporation Heishinkai, with which InCROM is affiliated, are specialized in clinical trials and can support the conduct of inpatient and outpatient studies.
The key strength of the clinics is their subject enrolment scalability and speed. For example, over 100 patients were enrolled in a Type 2 Diabetes study in less than 3 months, and over 100 patients were enrolled in a dyslipidemia study in less than 2 months.
Vast Nationwide Clinical Trial Site Network
In addition to Medical Corporation Heishinkai, we also have a strong established vast site network across the country, particularly in ophthalmology with 32 affiliated ophthalmology clinics in the Kinki region. For glaucoma and dry eye clinical trials, we can easily commit to 10 sites or more and enrolment of 100 or more patients. In addition, our affiliated Daiwakai Daiwa Hospital can conduct inpatient trials for acute diseases, and Aijinkai Inoue Hospital and the Fujiikai Ishikiriseiki Hospital can conduct dialysis trials.
InCROM CRCs with specialized knowledge are dedicated to clinical trials conducted at those clinics, and single point of contact is in charge for all clinical trial procedures to ensure standardization and efficiency.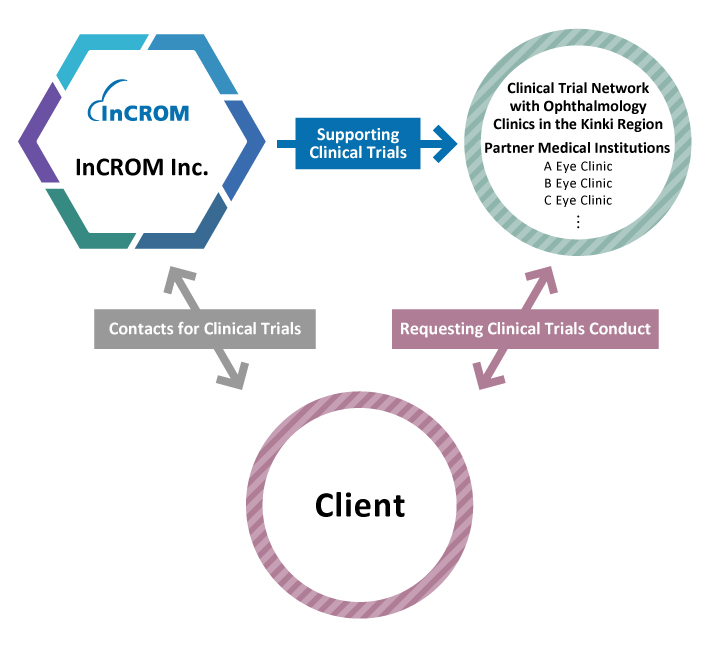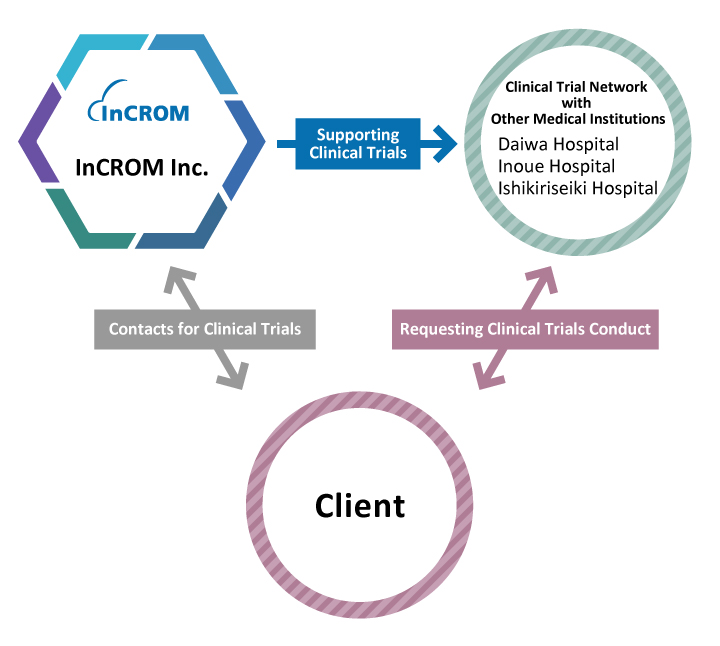 Vast Subjects Panel
The InCROM owned healthy subjects panel has over 37,000 healthy adult volunteers registered. The vast panel makes it possible to recruit study subjects in a timely manner, ensuring study timelines are met with the highest efficiency possible. We also utilize the subjects panel as our way of social contribution ? to offer educational activities to provide information on clinical trials in order to help raise health awareness among the panel registrants.
☆Patient characteristics and baseline values can be filtered for inclusion
Detailed information of the panel is maintained on the database, allowing access to the big data at all times. The information enables optimal forecast on the appropriate number of subjects for a particular study/indication. If required, we can enroll patients with specific baseline values such as high HbA1c, high LDL-C, and low HDL-C.
Near 100% Subject Enrolment
For allergic rhinitis and lifestyle-related disease studies, we have consistently outstanding enrolment near 100% in most of the studies.
Recruiting The Right Subjects
Not only do we recruit subjects who meet the protocol requirements, but we also recruit the best possible matching subjects based on good understanding of study objectives to ensure the best possible study outcomes.
Rich Industry-Experienced Staff
Having supported a large number of patient clinical trials in a wide array of indications at our affiliated sites, our staff are both industry-knowledge and InCROM-knowledge fluent, allowing us to positively contribute to client discussions from the protocol planning stage. We are also capable of supporting the conduct of complex special studies such as intraocular pressure diurnal variations and continuous glucose monitoring (CGM).
Our commitment to continuous education and skillset development also reinforces our staff's high knowledge level.